The Fifth Annual National DAR Day of Service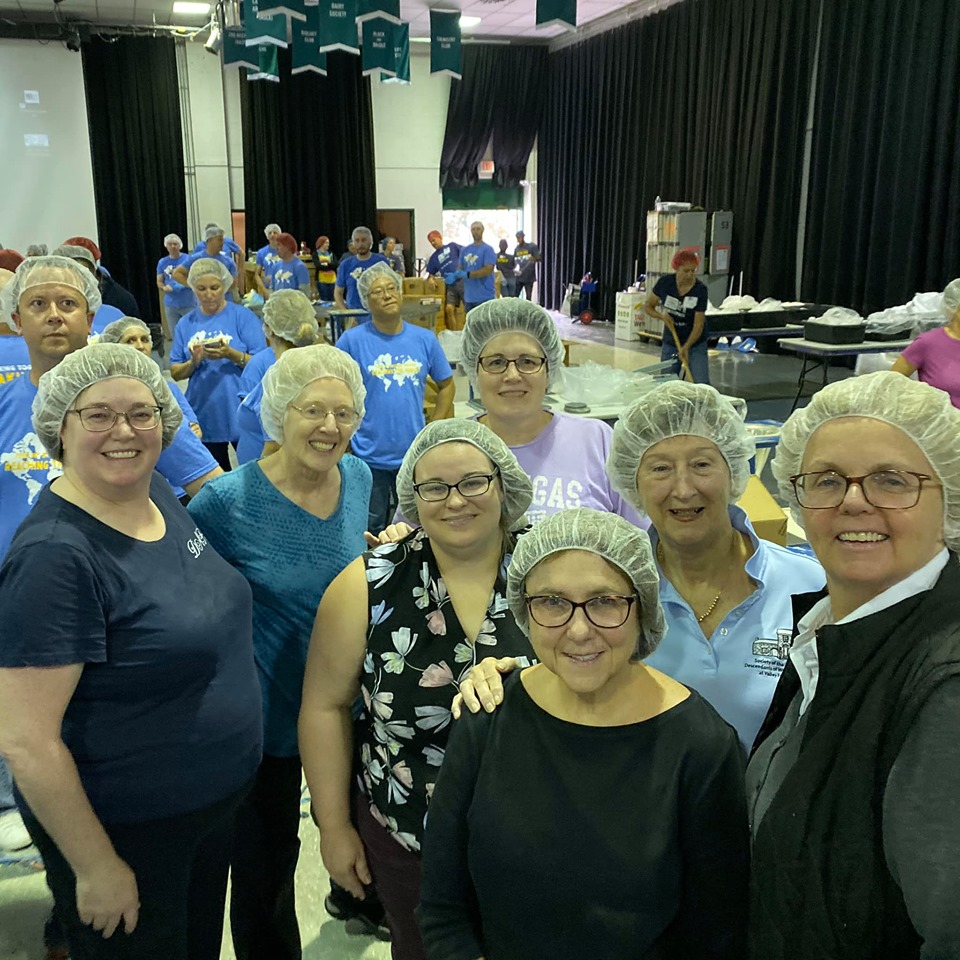 During the month of October, DAR members across the country participated in the National DAR Day of Service, most notably, on Friday October 11 which marked our 129th anniversary! The National DAR Day of Service provided members with the opportunity to celebrate our Society's founding by participating in a variety of volunteer activities in their local communities. Members coordinated an array of creative projects while sharing their work on social media with the hashtag #DARDayofService. I was beyond thrilled to see so many of you give yourselves so selflessly to your communities!
You can see photos of a sampling of DAR member service projects in a slideshow here
Our amazing chapters dedicated their DAR Day of Service to a variety of projects such as:
- Preparing meals for seniors in assisted living;
- Collecting food for local schools;
- Volunteering with their local historical society;
- Organizing ice cream socials for children with behavioral needs;
- Donating baskets to veterans containing cooking and kitchen supplies;
- Supporting an organization providing furniture and goods to those transitioning out of homelessness;
- Among many other generous ventures!
Make sure to enter all of your volunteer service hours in the Service to America Online Tally and send your stories and photos to ServiceToAmerica@nsdar.org. Remember, to report all your service hours throughout the year in the Tally in order to help us reach our goal of 10 million hours during this administration. We also want to share your service stories with other members and the public, so keep sending in photos of your activities. You may even see your photos in the future on the DAR website or at Continental Congress.
I thank you for your continued efforts to make a difference in your communities throughout the year, and I hope you will continue to commit yourselves to similar acts of service
As we Rise in service, let us also remember to Shine via traditional and social media, make sure to tell your commities about the good works of your chapter.